What was 'New' in BulgariaSki.com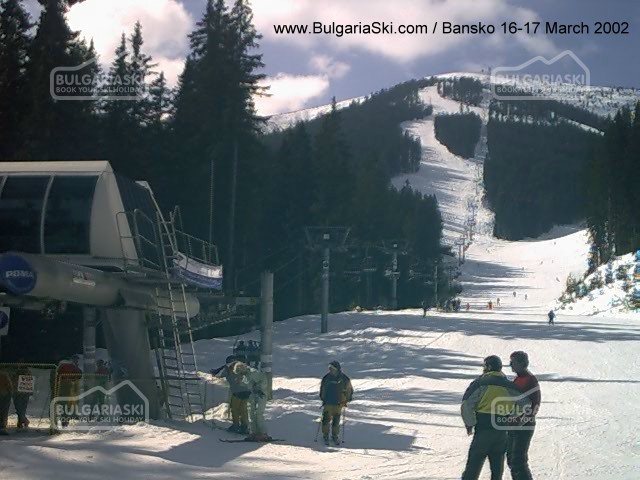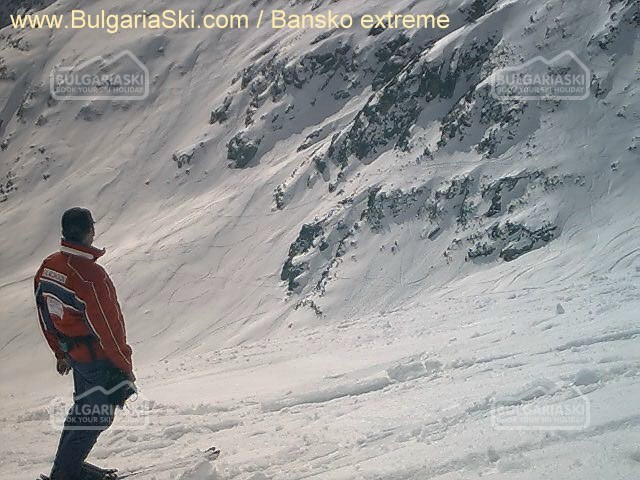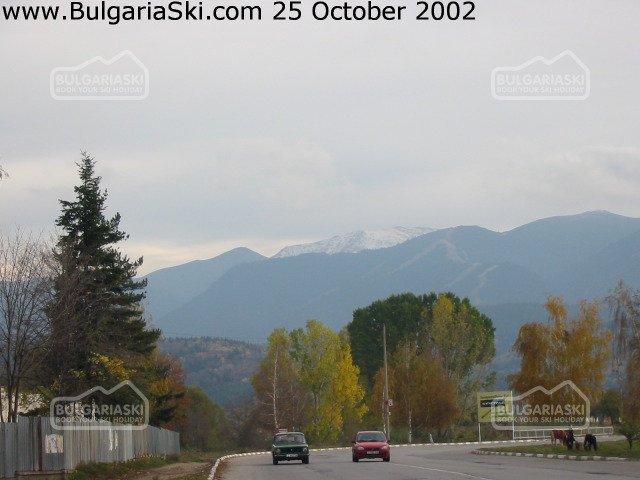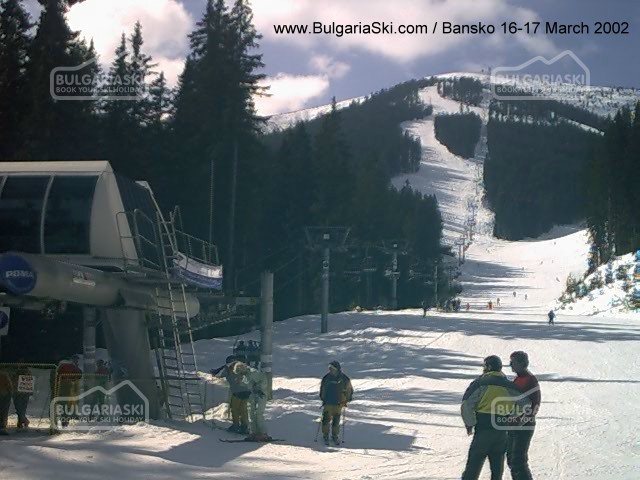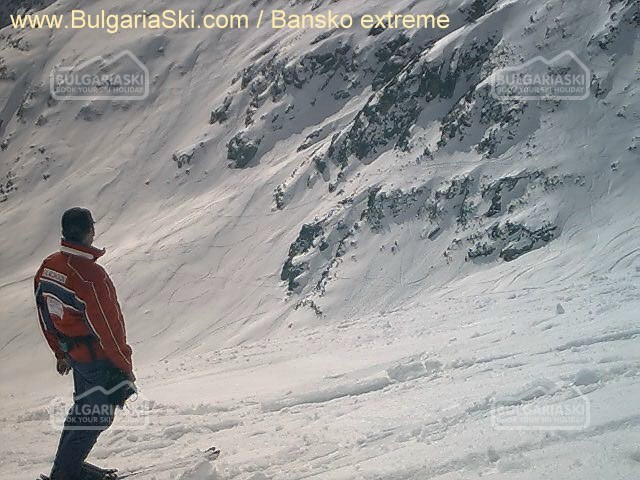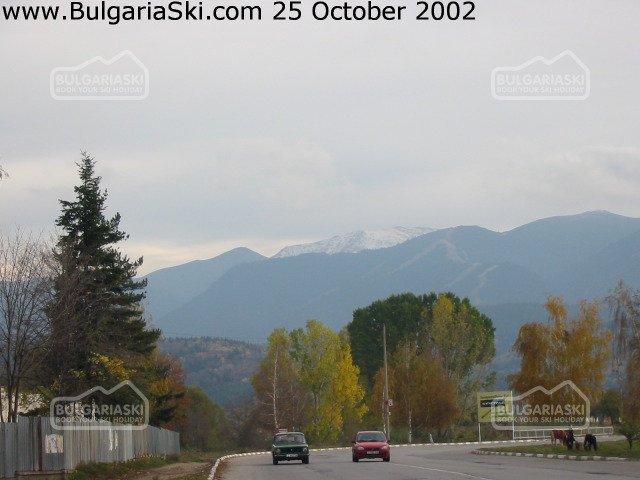 What was 'New' in BulgariaSki.com
2 0 0 2
24 January 2002
Our Mr. Kalin had 3 days of excellent skiing in Pamporovo last weekend, see the fresh photos he took for you...
The snow reports from Borovets are bad.
03 February 2002
We have a new hotel from Borovets joining our holiday programme. Ibar hotel-good value for money, see it here...
The new forecast is for snow in Borovets on 6 February.
11 February 2002
Snow came in Borovets! Last night it snowed in Borovets. The new snow in the resort is about 5 cm, but the upper slopes got more of it. The uncovered, grassy patches of the resort are finally ok. The temperature is not very low, but this snow cover will last till 15 Feb when the big snow in Bulgaria is expected. Hopefully we will finally get the long expected snow cover improvement.
15 Feb 2002
Mike Beddows from UK spend one week in Pamporovo, see his comments and recent photos here...
18 Feb 2002
We have a new hotel from Pamporovo, joining our on-line booking system. The centrally located, nice, luxury and recently refurbished, 4 stars hotel Murgavets is welcoming skiers with high standard and very reasonable prices, click here to see more...
21 Feb 2002
One more hotel from Bansko is joining our ski holiday program. Karol hotel has 13 apartments and 5 double rooms, all with private shower and WC, TV, direct dial telephone, fridge and mini-bar. Sauna is available too. See this hotel and offers here...
%RIMG2

more fresh pics from Bansko are available here
11 Mar 2002
Dear BulgariaSki friends,
S N O W I S B A C K ! ! !
It snows heavily in Borovets since the 10 Feb. Also, snows in Pamporovo and Bansko!
This snow will keep the good skiing in Bulgaria till the end of March, or maybe more... Now's the time to grab your skis and come skiing in Bulgaria!
We are expecting you :))...


more photos from Borovets 12 March 2002 are available here

18 Mar 2002
BulgariaSki.com went skiing in Bansko this weekend. The snow cover and ski conditions were great!
We had 2 days of sunshine and excellent skiing. Mr. B. took many new photos and will soon publish them here.
We also went for the Big Mountain competition organised by BEFSA.

18 Mar

2002
FINAL RESULTS OF THE BIG MOUNTAIN COMPETITION IN BANSKO, FOR EXTREME SKIING AND SNOWBOARDING, ORGANISED BY BEFSA 14-17 MARCH ON THE SLOPES OF TODORKA


Ski (men):


Winner is Sebastien Angelini (ITALY)


Ski (women):


Winner is Maya Stoilova (BULGARIA)
Snowboard:
Winner is Kostadin Kostadinov (BULGARIA)
...report and photos of the competition


On this very hard slope of Todorka was the competition...
%RIMG6
25 March 2002
After the heavy snowing over Bulgarian mountains last few days, the ski conditions in the major ski resorts Borovets, Pamporovo and Bansko are improved!
Good skiing is reported in all of them.
We have fresh photos of Borovets, 25 March 2002.
See them here....


more fresh pics from Borovets are available here...

27-28 March

2002
Snowy Bulgaria surprised all late season skiers with a thick snow cover and perfect ski conditions, one of the best this season.
All people coming to ski/board in Bulgaria next days will find good snow, low prices and no lift queues.
Our colleague Vladi took some new pics from Borovets on 27 and 28 March 2002.
See them here....


BOROVETS, 28 March 2002
more fresh pics from Borovets
are available here...

05 April 2002
Snow, snow, snow!
It started snowing this night in Bulgaria again. Not only in the mountains, but it also snowed in the rest of the country.
See some fresh photos here...
15 April
2002

The skiing conditions in Bulgarian mountain resorts are not good!
The temperatures are already quite high, so the little snow left is melting very fast.
BulgariaSki.com will carry on updating the snow conditions in the resorts for few more days, but we can say that the skiing for this season is finished.

20 April
2002

Skiing for season 2001-2002 is finished.
For those of you interested on how the season was going please visit our 'archive' where you can see the historic snow and skiing reports, some facts and information from the snowy months. Our 'articles and reports' sections contains useful information and photos from the period December 2001 - April 2002.
We at BulgariaSki.com would like to thank all of you who visited this web-site during the winter, and especially those of you who took part in our DISCUSSION and sent valuable comments on the resorts, hotels and how they spent their ski holiday in Bulgaria. Your help is highly appreciated! Thanks!
For all mountain lovers BulgariaSki.com will be constantly updated with the latest summer offers from the mountain resorts. Don't forget that the Bulgarian mountains are very beautiful, so those of you who want to see them in the spring and summer are welcome. Mountain trekking, bike tours, trips, etc. will be organized next months. All resorts will be working, BulgariaSki.com will be working too.
Bulgaria is expecting you...
6 Sep 2002

Hello, hello
We started the bookings for the new season 2002-2003!
Currently we have fresh offer from hotel Samokov , hotel Rila , hotel Breza and hotel Mura in Borovets, and also we are ready with the price of the ski/snowboard packages for Borovets this winter.
More offers are coming soon...
1 October 2002

Snow came!
We have 30 cm of fresh snow on Moussala peak (Borovets) and more is coming!
Seems that this winter will be very snowy!
25 October 2002
Snow cannons for artificial snow will be build in Borovets for the beginning of the new season 2002-2003. The new facilities are supposed to be ready till 1 December 2002. Mr. BulgariaSki reports about the building work of the snow cannons in Borovets...read more
25 October 2002
Mr. BulgariaSki took a nice picture of the snowy mountain - Borovets, 25 October 2002.

14 November 2002
BulgariaSki.com presents the newest luxury hotel in Bansko.
Tanne was opened in the summer of 2002. Very well furnished and designed in authentic Bulgarian style. Provides comfort and unique atmosphere...read more.

27 November 2002 News from Borovets!
Borosport, the company operating the slopes and lifts in Borovets officially informed us today that a number of new facilities for skiers and snowboarders will be launched for the new season:
» 1 new piste (called Rotata) for snowboarders beginning at the top of the 4-seat lift.
» Also, 3 new lifts will be added to the existing lift system:
1) Drag lift 'Kotvata'
2) Drag lift 'Yastrebets', in front of hotel Yastrebets
3) Drag lift 'Plaz No. 4' .
The existing lift passes for the entire lift system in Borovets (sold by Profi Tours at discount) will be valid for the new lifts as well...read more.

02 December 2002 We start updating our snow reports daily!

14 December 2002 New Season in Borovets opened!
Today was the official opening of the new season 2002/2003 in Borovets. There was a ceremony which started at 5.30 pm on "Plaz 3", one of the pistes where were installed the new facilities. We could see the lighting and sound (completely installed) and the snow guns...read more here
15 December 2002
Skiing started in Bulgaria!
Today is the first skiing day for this season in Bulgaria. In Borovets skiing is possible in the pistes in front of hotel Rila on artificial snow and in Pamporovo on slopes Senjanka 1 and Snejanka 6 to chalet Studenets.
..read more in the snow cover report
16 December 2002 Skiing in Bansko to start on 20 December 2002!
It was announced today that the skiing season in Bansko will start on 20 December 2002.
18 December 2002 Latest news from the construction work in Bansko
The management of Yulen Co., the concessionaire of the skiing center in Bansko, hopes that two new four-seat lifts will start working in January, 2003. It is for the first time that a four-seat lift with plastic shields against wind and snow are installed in Bulgaria.
The new gondolla lift, which will be put into operation in the second half of February, 2003 will be very convenient for all the tourists. The young fans of the winter sports will dispose of running paths, merry-go-rounds and a kindergarten
Оставить комментарий .
Ваши комментарии помогут нам улучшить содержание данного сайта и другим пользователям получить дополнительную информацию. Спасибо!